Attractions in Saint Andrew, Jamaica (615)
9 Recommendations: 9 Favorable,
BOB MUSEUM IS HIGHLY RATED,THERE ARE SEVERAL ATTRACTIONS.IN ADDITION THERE FACTUAL WRITTEN HISTORY ABOUT AND HIS FAMILY THAT IS PLACED IN THE MUSEUM.JAMAICAN DELICIOUS DISHES CAN PURCHASED THERE AS WELL NAMELY ACKEE AND SALT FISH, ROAST YAM,SALT MACKEREL,BOILED BANANA ETC.
Reviewed by Tara McDonald
Updated 1282 days ago
6 Recommendations: 6 Favorable,
Port Royal is known as the Wickedest City in the World.. It is where Captain Morgan hung out with the Pirates of the Caribbean.There was a thriving center of activity and I believe it is had a large Jewish Community as they were running from the Inquisition..There was a major Earthquake and Tsunami which sank part of the Peninsula and some of the most important treasures are lying there..The university of Maryland was allowed to go diving but I believe took some artifacts and so now it is only discovered by scuba divers who can get their equipment to dive at the wonderful hotel Morgan's Harbor which is also one of the take off places to go to Lime Key...which is a great local favorite key where you can get Jerk Chicken and Lobster for a song...
Reviewed by Adelina Zacca
Updated 1051 days ago
6 Recommendations: 6 Favorable,
National Historical Park. Learn about the history of Jamaica, our national heroes, and good to spot to relax and read a good book if you like.
Reviewed by Sunny Vacations DMC
Updated 1345 days ago
6 Recommendations: 6 Favorable,
This is undoubtedly the best public Beach in Montego Bay. Hosts a small shopping area for little trinkets and memorabilia as well as the popular Groovy Grouper restaurant. You will be sure to enjoy relaxing at the Doctor's Cave Beach and know that you will be safe with their alert lifeguards and beach security which ensures stress-free and harassment free vacations. A small fee is required for entrance to this beach and umbrellas and chairs etc can be rented. Don't forget to visit the Doctor's Cave Beach when you visit Montego Bay , Jamaica
Reviewed by Simone Brooks
Updated 1285 days ago
5 Recommendations: 5 Favorable,
You can try the amazing waterfalls climbing or jet skiing on the beach. If you have a car and a surf you can park and go down to the beach try surfing. Bring your friends and basket with food and drinks. Stay for a picnic on the beach:)
Reviewed by Jammin
Updated 1354 days ago
5 Recommendations: 5 Favorable,
nice place to take your other half best eating and Ice cream in the world. Ice cream is made from 100% jamaican fruits you will not find any where else. the food is all jamaican Devon house is always full with children playing and enjoying ice crem with their parents . lovers take over the beautiful green grass you have to walk careful so that you dont step on them
Reviewed by Lavern Gowdy
Updated 1242 days ago
4 Recommendations: 4 Favorable,
About a 20 minute drive from Spanish Town, Hellshire Beach is not just a beach, but a cultural experience on the beach. It is home to a quaint neighbourhood of fishermen and their families in board houses with fish and festival frying, lobster steaming and shellfish 'souping' restaurants as their income earning way of life. The image one has of Jamaica with Rasta men on the beach, coconuts and white sand beaches awaits you at Hellshire. Ideal, if you want to really get to know the locals. You will not likely find a quiet day on the sand if you go to this beach where craftsmen selling their wares, background music sounding from restaurants and shack houses and Rasta men offering therapeutic massages on coconut shaded board chairs. Sorry, no hammocks. Y If that's what you're looking for, then Fort Clarence is where you want to go. Just backtrack a few kilometers up the main road before getting to Hellshire. Though the entry fee is about US$3.00, a quiet, tree shaded beach on a fairly long stretch of beach is what you'll find there. Take you're snacks and refreshments. Hellshire's entry is free, but plan to spend at least US$12.00/ meal for some of the best fried fish known to be found in these parts of the island.
Reviewed by Kimone Myers
Updated 991 days ago
4 Recommendations: 4 Favorable,
The Twisted Kilt provides you with an option to dine inside or outside. The menu is traditional Jamaican meals with items like hamburgers added. The service staff are attentive and accomodating. The restaurant is clean and spacious and if you enjoy eating with the sea breeze lapping your face then that is the area for you. Their only blotch was that their rest room decor and amenities were below the standard of a resturant of its kind and if you don't like loud music they will adjust that for you. Great place to dine.
Reviewed by Yvonne Bailey
Updated 1263 days ago
4 Recommendations: 4 Favorable,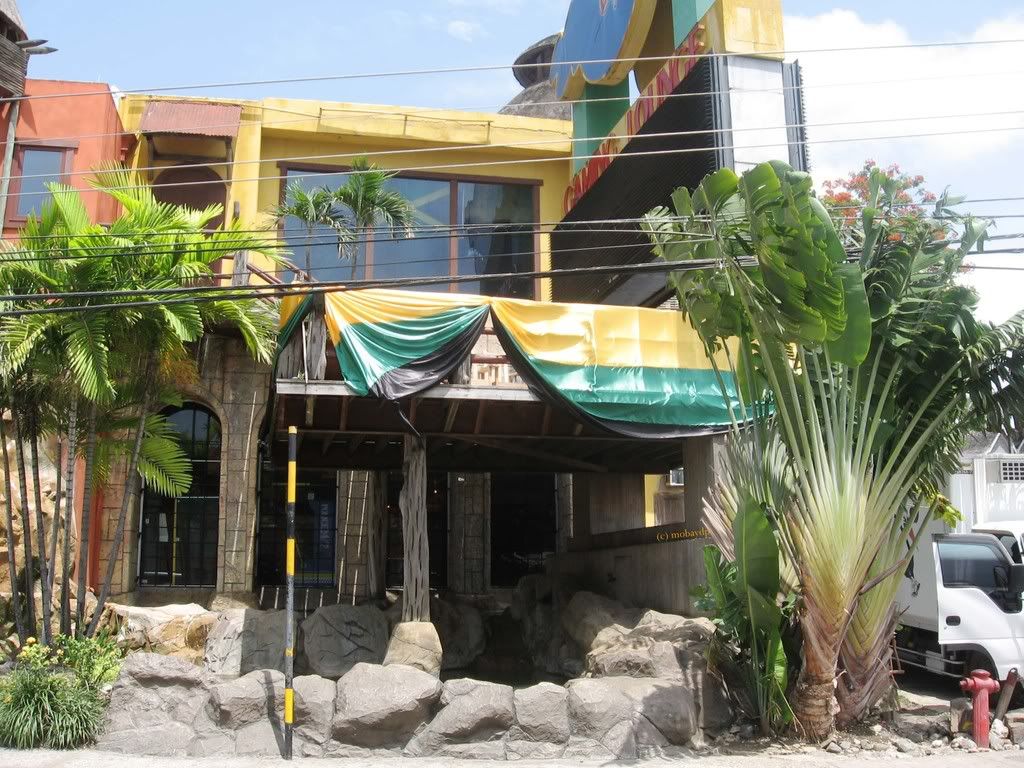 Great place to hang out, great entertainment, great food, great location, great view, great service, games and mini casino, beautiful place, you will love it.
Reviewed by Jamaica Customised Vacations and Tours
Updated 1355 days ago
3 Recommendations: 3 Favorable,
the beach here in negril is very nice ,you can walk the beach you can have pick nick, you can go to night beach withyour spouse ,you cansit and watch the sunset in the even ,you can go snorkeling,there is so much you can do on the beach it is a fun going place .
Reviewed by carell williams
Updated 1096 days ago
[1]
[2]
[3]
[4]
[5]
[6]
[7]
[8]
[9]
[10]
next