Attractions in Clarendon, Jamaica (615)
9 Recommendations: 9 Favorable,
AT THIS MUSEUM YOU ARE ABLE TO ACQUIRE INFORMATION ON THE HISTROY OF ROBERT NESTA MARLEY AKA BOB MARLEY ON EOF JAMAICA'S GREATEST REGGAE ICON. THERE IS ALSO A STATUE OF HIM THERE AND YOU ARE ABLE TO MEET MEMBERS OF HIS FAMILY SUCH AS HIS KIDS ETC.
Reviewed by Yanique ameir
Updated 1370 days ago
6 Recommendations: 6 Favorable,
Port Royal is known as the Wickedest City in the World.. It is where Captain Morgan hung out with the Pirates of the Caribbean.There was a thriving center of activity and I believe it is had a large Jewish Community as they were running from the Inquisition..There was a major Earthquake and Tsunami which sank part of the Peninsula and some of the most important treasures are lying there..The university of Maryland was allowed to go diving but I believe took some artifacts and so now it is only discovered by scuba divers who can get their equipment to dive at the wonderful hotel Morgan's Harbor which is also one of the take off places to go to Lime Key...which is a great local favorite key where you can get Jerk Chicken and Lobster for a song...
Reviewed by Adelina Zacca
Updated 1053 days ago
6 Recommendations: 6 Favorable,
Emancipation Park embodies the sign of a new begining. Upon entering the park you get a feling of wellbeing. The name and the statues signifies people being emancipated. Not only black people or Jamaicans, but people of all races with diverse backgrounds. this is a place where you can enjoy the great outdoors, flora and even the occasional uplifting concerts. Want to get married this is a great venue, or maybe just pictures wether it's after the wedding or birthday pics, maybe just recreational this is the place to be. Visit Emancipation Park you won't be dissapointed.
Reviewed by ADEANE ANDERSON
Updated 1265 days ago
6 Recommendations: 6 Favorable,
This is undoubtedly the best public Beach in Montego Bay. Hosts a small shopping area for little trinkets and memorabilia as well as the popular Groovy Grouper restaurant. You will be sure to enjoy relaxing at the Doctor's Cave Beach and know that you will be safe with their alert lifeguards and beach security which ensures stress-free and harassment free vacations. A small fee is required for entrance to this beach and umbrellas and chairs etc can be rented. Don't forget to visit the Doctor's Cave Beach when you visit Montego Bay , Jamaica
Reviewed by Simone Brooks
Updated 1287 days ago
5 Recommendations: 5 Favorable,
You can try the amazing waterfalls climbing or jet skiing on the beach. If you have a car and a surf you can park and go down to the beach try surfing. Bring your friends and basket with food and drinks. Stay for a picnic on the beach:)
Reviewed by Jammin
Updated 1356 days ago
5 Recommendations: 5 Favorable,
Devon House is a historical landmark, and is registered and/or protected under the Jamaica heritage trust. It boosts beautiful works of art work, luscious garden,shopping centers and eateries to satisfy your palate.A wonderful treat for the entire family,historical and cultural lovers as well as the romantics! You can't go wrong,by visiting Devon House,it's a one stop place!
Reviewed by Tameka Nicholson
Updated 1172 days ago
4 Recommendations: 4 Favorable,
known for it seafood meals especially fish served with the world renowned festival and bammy. Here you have the opportunity to chose the fish you will eat, it is cooked on spot while you bathe int warm waters of just lazy in the sun. This is a great place to enjoy sea, sun and food. You can get a massage, craft, horseback riding +. Susan
Reviewed by Susan Marie
Updated 981 days ago
4 Recommendations: 4 Favorable,
The Twisted Kilt provides you with an option to dine inside or outside. The menu is traditional Jamaican meals with items like hamburgers added. The service staff are attentive and accomodating. The restaurant is clean and spacious and if you enjoy eating with the sea breeze lapping your face then that is the area for you. Their only blotch was that their rest room decor and amenities were below the standard of a resturant of its kind and if you don't like loud music they will adjust that for you. Great place to dine.
Reviewed by Yvonne Bailey
Updated 1264 days ago
4 Recommendations: 4 Favorable,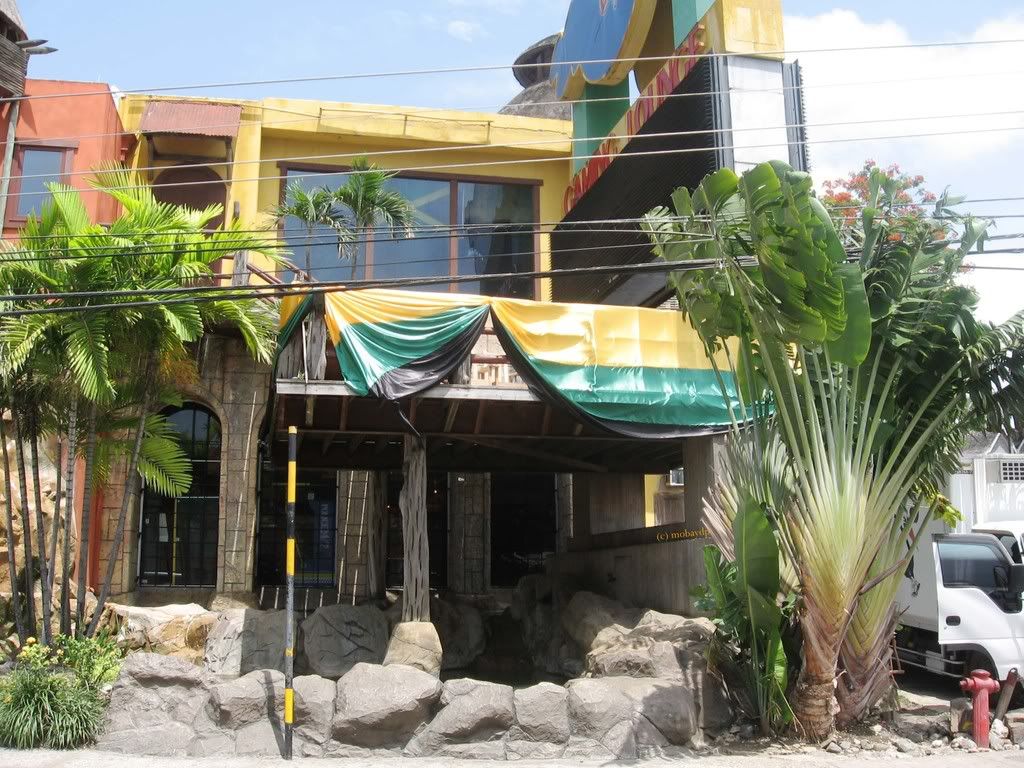 Great place to hang out, great entertainment, great food, great location, great view, great service, games and mini casino, beautiful place, you will love it.
Reviewed by Jamaica Customised Vacations and Tours
Updated 1356 days ago
3 Recommendations: 3 Favorable,
the beach here in negril is very nice ,you can walk the beach you can have pick nick, you can go to night beach withyour spouse ,you cansit and watch the sunset in the even ,you can go snorkeling,there is so much you can do on the beach it is a fun going place .
Reviewed by carell williams
Updated 1097 days ago
[1]
[2]
[3]
[4]
[5]
[6]
[7]
[8]
[9]
[10]
next