Last edited by Hasanur Rahman
Edit
Star Cineplex, Basundhara City
| | |
| --- | --- |
| Type: | Shopping |
| Preference: | Popular, Family, $$ |
| Description: | EditThe First Multiplex Cinema Theatre in Bangladesh STAR CINEPLEX – The Ultimate Movie Experience Show Motion Limited, founded in December 19 , 2002, is a joint venture private company with expatriate promoters and management. SHOW Motion Ltd. has been established to do business in the entertainment industry in Bangladesh. With lucid vision for the entertainment development in the country, the local and foreign promoters of Show Motion Ltd. in association with Bashundhara Group have taken the initiative to build the first international quality state-of-art multiplex cinema theatre in Bangladesh at Bashundhara City project at Panthopath, Dhaka. STAR CINEPLEX is the first and only international standard multiplex cinema theatre in Bangladesh . The Cineplex hosts arrays of modern features like Digital Cinema Sound with Dolby Digital and DTS Sound system, State of the Art Projection Systems with automation, most comfortable and ergonomic stadium seating arrangement in three (3) halls of 262 seats each, aesthetic interior and concession stands packed with pop-corn, soft drinks and wide verities of knickknacks at level 8 at Bashundhara City Mall. |
Edit
Facts:
| | |
| --- | --- |
| Other names: | |
| Opening Hours: | 10 am - 8pm |
| Rates: | 2$-4$ |
| Website: | http://www.cineplexbd.com |
| Email: | info@cineplexbd.com |
| Telephone: | 9138260, 9134098 9141332, 9140819 |
| Fax: | |
| Public Transport: | No |
| Parking: | Yes |
| First to Review: | Ariyan |
Reviews
Favorable
Shopping , Romantic , Cultural Updated 1289 days ago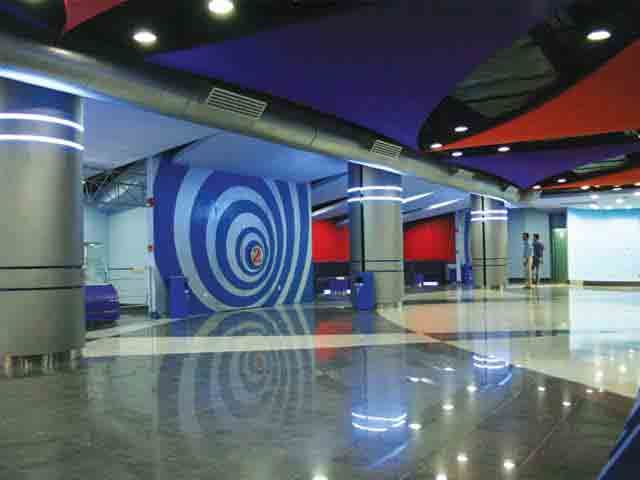 Most attractive place in Dhaka. if you want to enjoys a cinema with some one , it is the only place in Dhaka. because it clean, multiple cinema hall( 4 ), Dolby Digital Sound, Comfortable chair, and with nice re-freshmen room. I specially admire the waiting lunge for nice decoration. All attended of cinema hall are nice, friendly and educated. Star Cineplex only play quality cinemas on there hall. Recently they try to redecorate a cinema hall with 3D Projector. Only one negative side of Star Cineplex is they play old International Film compare with other international Cineplex
Review by Hasanur Rahman
Favorable
Shopping , Family , Popular Updated 1310 days ago
Star Cineplex is the largest cinema theater in the Bangladesh so far. It is at the Level Eight of the Bashundhara Shopping Complex. Snacks are available inside there. It has almost all international standard facilities for the viewers. You can book your ticked just outside of the cineplex. Beside this, there is a large food corner with lots of options from lots of providers. This is a cool place to hang out in the busy city life. You can also go there with your family, friends and even with your girl friend or fiance. Like other place you wont be bugged by rookies like some other movie theaters. If you want to have a good time watching a good movie then you might go there.
Review by Abu Bakar Siddique
Favorable
Shopping , Popular , $$ Updated 1342 days ago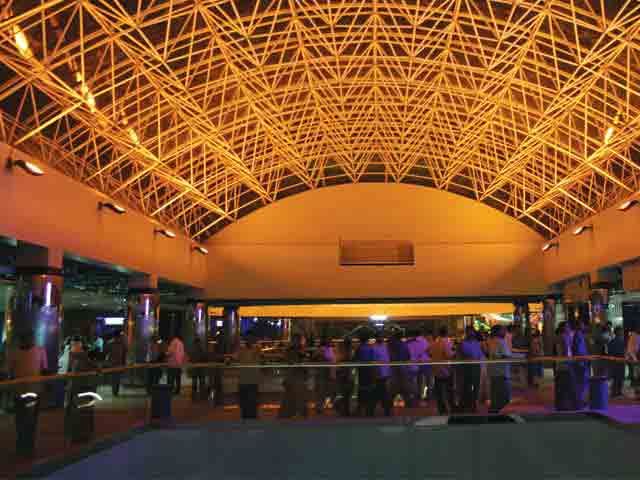 one of the best shopping center in Bangladesh. one can have almost every thing here. it has a large cineplex n lot of fast food corner.it's also have hang-out place n shicha lounge . there is also a roof top food corner from where u can watch the world most busy mega city Dhaka.
Review by Midrar Ahmed Reza Chy.
Favorable
Shopping , Family , Popular Updated 1350 days ago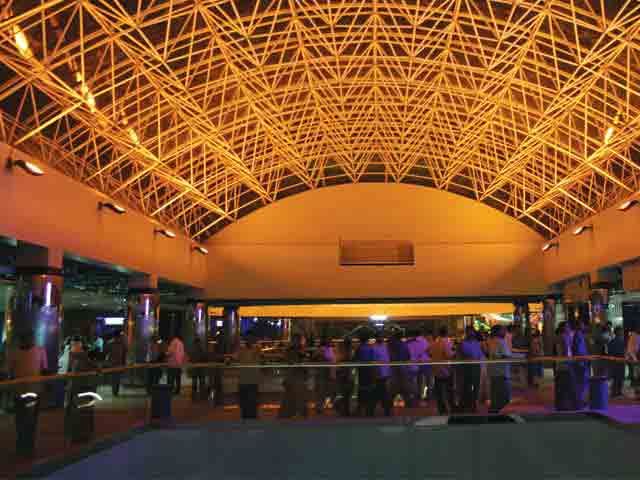 This is the largest shopping mall of the South Asia. You can find everything that you need to buy. World famous brand and there outlet is here for serving you.Price is quite affordable. So come and fill an ultimate shopping experience.
Review by Ariyan